Companies struggle dramatically in building new businesses. The chances to create a sizable (>USD 50M ARR), profitable business from a newly launched corporate startup are 3%.
Only 1 out of 30 make it. This is bad new for corporate strategists and the ones who work on corporate transformation.
To solve the corporate business building problem you need to have an infrastructure with 12 building blocks.
The upcoming co-created second edition of the Lean Scaleup will provide actionable guidance.
At innov8r's Zurich conference, our client Steve Kopp from Amadeus and Lean Scaleup's Frank Mattes discussed one of these 12 building blocks with a group of 40+ practitioners: "How to get pre-Scaling validation right (in the corporate context)".
Spoiler alert: Lean Startup is not good enough.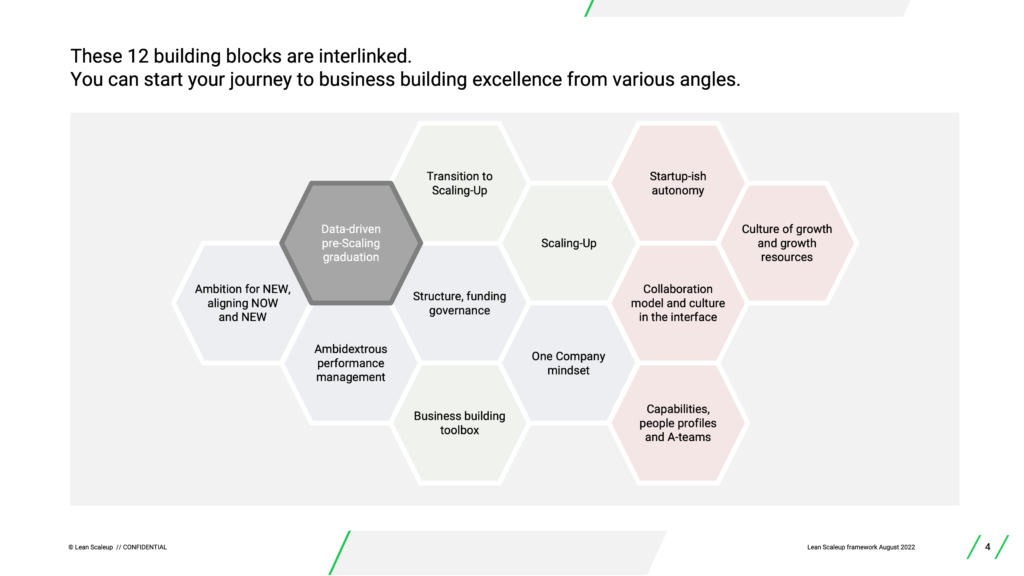 What you see on the background slide is the observation that only few companies speak about "The Business Building Problem". Rather there are different views, depending on the persona who you speak with.
The slide might be too hard to read. If you head to the homepage you will find on the landing page those personas and their problem statements. You also find how the individual pain points could be solved.