The Readers' Voices.
The reason why companies struggle in game-changing innovations isn't a lack of good ideas. It is failure to scale-up effectively. This book provides a detailed playbook to help executives crack this challenge. If you are looking for practical advice on scaling up from someone who has done it many times, this is the book for you.
In Frank Mattes' excellent book "Lean Scaleup" he tackles one of the toughest – but most critical – challenges for the modern Enterprise – scaling up inside existing organizations. His "red shirt & blue shirt" construct is an important and useful thread through the book. If you're looking for a clear and concise guide on building powerful (and lean) scale-ups, you need to grab a copy of "Lean Scaleup".
Frank Mattes has decades of valuable experience in innovation and business-building. He has distilled the key practices that companies need to embrace into the Lean Scaleup. In this time, with the challenges of disruption, the rapid evolution of business models, and the need to re-define the ways business works, the Lean Scaleup provides a route map. It's an approach built through practice in the field and results from real work supporting companies facing existential challenges that the market has brought forward.
Frank is a great expert in the field of corporate venture building. His experience in scaling is a huge source of practical inspiration. This book provides a great framework for corporates who are seriously looking to convert innovation investments into business impact.
Translating 'viable' into 'scalable' is hard, as systems and cultures clash between the core and the new. Frank Mattes brings his extensive experience in corporate innovation to this pragmatic guide to dramatically increasing return on investment in digital innovation.
The full value of innovation is reached when it achieves scale. This book provides a practical framework and methodology for going beyond the MVP into scale. Frank brings his insightful expertise and leverages the experience of corporate innovation leaders, creating a must-read for corporate innovators and leaders.
Buy The Book.
The book is available in hardcover, paperback or digital versions.
If you buy the bundle: We ship the physical book to the address specified, send you the PDF and arrange the meeting after your purchase.
One Of The 50 Books You Should Read.
Thinkers360 picked out 50 recent and upcoming books. Lean Scaleup is one of their picks.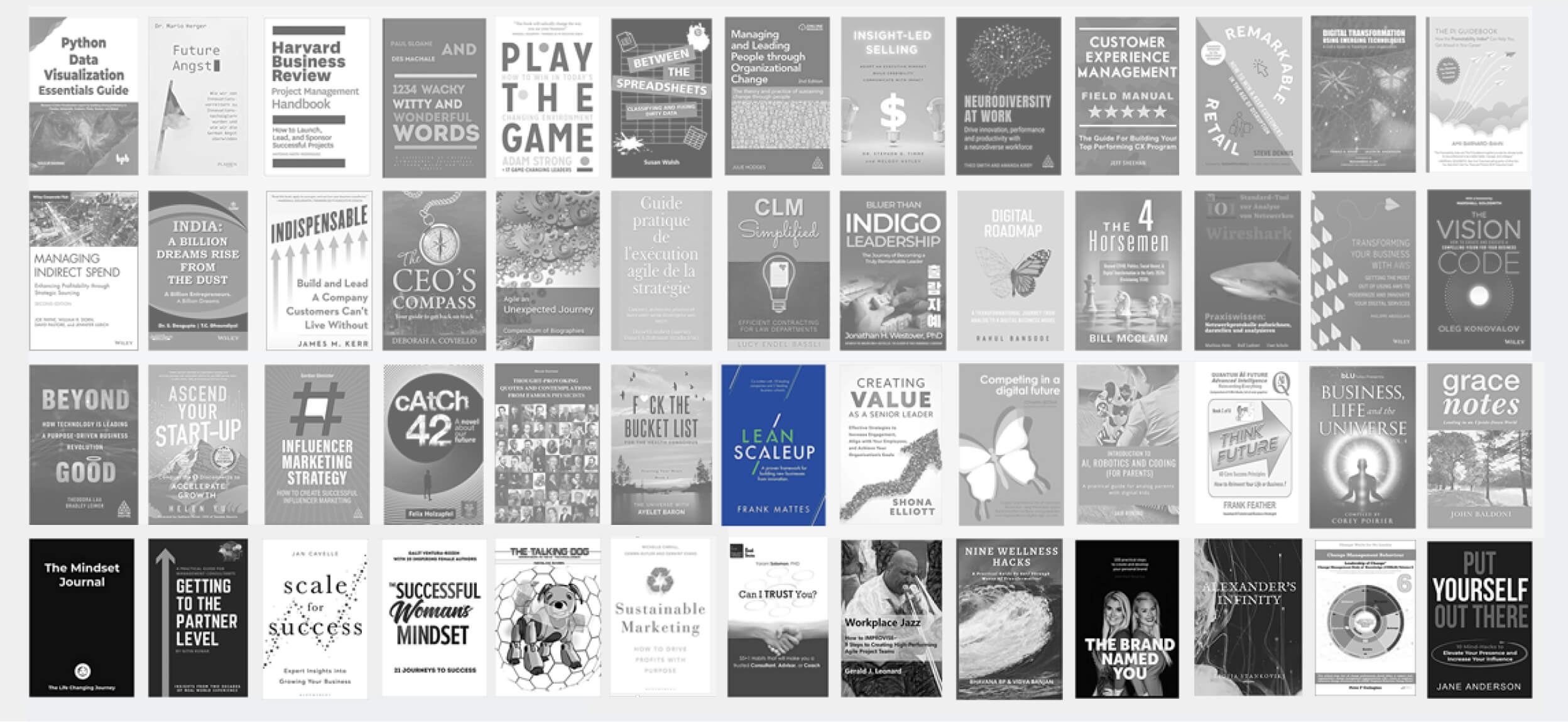 Get a free chapter!
Yes, I would like to receive a free chapter and news.
What's Inside.
The first book on how to systematically build new businesses inside a company.
Actionable guidance on how to move, from idea to scale.
How to improve your company's business building system and how to implement it.
Best Practices and frequent mistakes to accelerate your journey to success.
01
Problem
Why 85-90% of corporate startups fail after MVP.

"Red Shirts" and "Blue Shirts" - Two incompatible systems under one corporate roof that need to cooperate for building new businesses.
02
Solution
A tested framework that helps to build the "innovation infrastructure beyond the lab."

The solutions is to install a gearbox that connects these two systems and makes them work together. The gearbox has three cogwheels: Process/Methodology, Dual Leadership and Culture.
03
Language
Solving the corporate business-building problem begins with an effective language.

In most companies, day-to-day business and Innovation have their own jargon. This makes it hard for managers to discuss effectively and efficiently. The Lean Scaleup provides a language that establishes the "One Company" view.
04
How-To...
… validate in a corporate context, transition to Scaling-Up, manage hypergrowth in Scaling-Up.

Actionable steps and guidance so that your company can improve immediately.
More Readers' Voices.
This book provides an excellent framework and is based on the real life learning journey of +20 corporates including Philips. A must-read for corporate entrepreneurs and their leaders!
The why, what and how of corporate innovation at scale – Frank expertly bridges the chasm with practical examples in business language. Highly recommend.
The Lean Scaleup gives companies a viable and powerful tool to identify, develop and scale breakthrough innovations very successfully and sustainable for the first time. A must-read for all managers from corporate innovation or strategic innovation.
Frank has successfully addressed the Scaling-Up issue in many organizations. I'm excited for his approach to finally be "codified." I highly recommend Frank and this book every innovation team keen to deliver results.
An honest and down to the point analysis, bringing to the picture thought leaders as early as Clayton Christensen and up to these days.
Great book – thoroughly enjoyed reading and highly recommend.
Buy the Book.
The book is available in hardcover, paperback or digital versions.
We ship the physical book to the address specified, send you the PDF and arrange the meeting after your purchase.
Buy The Book
Sample Pages.
Please have a look below.
Every chapter has 6 key takeaways so that you can absorb the essence quickly.
Buy The Book
Get a free chapter!
Yes, I would like to receive a free chapter and news.
More Readers' Voices.
The Lean Scaleup methodology is based on lessons learnt from real cases and failures. That is why it is so relevant, powerful and ready for use.
A valuable orientation for every corporate innovator. In this book, experience meets empiricism, helping corporates of all kinds to increase confidence.
Lean Scaleup solves an important part of the corporate innovation problem; to how substantially increase the chances of an innovation win at scale. Corporate Innovators can stop labouring under a false pretence to know their sweat is worth it.
As an innovation practitioner I've read many books about early stage innovation, but this is the first one about how to scale MVPs. Highly recommended for practitioners – and their managers!
Corporates often face challenges in creating successful businesses from breakthrough innovations. The Lean Scaleup offers a practical framework to tackle these challenges. A must-read for corporate innovators and leaders to create new, sustainable value within their organizations.
Lean Scaleup is a practical how-to guide to make an impact happen. Frank Mattes has combined his extensive corporate innovation experience with the solid groundwork of analyzing leading companies to find the ingredients that make the magic of scalability real. It is THE super relevant challenge in today's businesses.
Bulk Book Orders?
We frequently receive book bulk orders.
Are you thinking of ordering 25, 100 or 250 copies?
Please inquire with Frank below.
Contact Frank