Reliable Success Formula.
The Lean Scaleup – A framework for corporate business building, from idea to scale.
Best Practices in corporate entrepreneurship, co-created by 20+ industry-leading companies and 2 business schools.
It extends proven principles for the early stage of innovation (Lean Startup, etc.) to an end-to-end process. It integrates the corporate context and corporate decision-making, from Day One to Scaling-Up. It clarifies the people and the culture you need at the critical interfaces.
Methodology
Structure The Journey
Define a suitable end-to-end process with right-sized jumps
The Lean Scaleup provides the thinking tools and actionable Best Practices on how to design an effective end-to-end process for business building.
Almost every company uses a framework that builds on the Lean Startup –overemphasizing the early stages, undervaluing the corporate context, and focusing on building products, not businesses. The Lean Scaleup helps you to steer clear of these pitfalls.
The Lean Scaleup framework is fit for your ambition. If you build product-based or data-driven businesses, it will provide you with the relevant guidance. If your goal is to build Digital service-based businesses, it helps you to start with the Customer Experience and "working backwards," as Amazon calls its business building approach.
And finally, the Lean Scaleup helps to create clear stage transitions with gates that have the right altitude. For example, early-stage customer interest without "skin in the game" is not good enough and your venture should not scale up after the first customers – typically, the organization is not yet prepared for Scaling-Up.
Validate "worthy to be scaled" in the corporate context
The Lean Scaleup offers a comprehensive and well-structured validation toolbox that integrates the corporate context from Day One.
Many companies struggle in business-building because their thinking tools do not factor in the corporate context enough.These companies overly rely on the Lean Startup which was never designed for the corporate context.
Within a corporate, "worthy to be scaled" does not only relate to customer willingness-to-pay, market size, ecosystem-fit, financial viability, etc. It also relates, for example, to current and future capabilities of the company, the feasibility of the business model with respect to accounting systems and policies, an acceptable risk level, and the interfaces between Innovation and Core.
Validate "ready to be scaled" and transition to Scaling-Up
Research shows that premature scaling an innovation concept is the Number One reason for failure. When companies apply the Lean Scaleup framework they avoid this fate. They can be sure that their corporate startup is not only "worthy to be scaled" but also "ready to be scaled."
Most companies do not have "ready to be scaled" in their validation approach. And so, they face time-consuming and costly loops while they scramble to scale up their corporate startups. They even have a high risk of failing completely.
The Lean Scaleup provides guidance on the crucial "ready to be scaled" validation. It also provides actionable advice for the next step – arranging the set-up for Scaling-Up success.
Scaling-Up: Product, market, organization, relationship to Core
Scaling-Up plays out in four dimensions. The Lean Scaleup provides guidance on how to work on these — and how to define milestones for metered funding and lean governance.
Scaling-Up is a highly dynamic part of corporate entrepreneurship. Successful scaleups need to sustain more than 200 percent annual growth rates over 3-5 years to fulfill their corporates' expectations.
The top priorities for scaleups in this dynamic environment are advancing the product, making the market, growing the organization and advancing the relationship with the core organization.
Corporate startups that use the Lean Scaleup focus on what matters most: They advance their products via four different types of product work. They execute a validated "bowling alley" strategy and win mainstream customers. They grow the organization by orders of magnitude while maintaining the startup spirit. And finally, the develop the relationship to the mothership as they build the new business.
Dual Leadership
Provide Purpose And Context
Long-term success requires owning the business, today and tomorrow. This is Senior Management's job-to-be-done Number One. The Lean Scaleup provides a language to facilitate discussion and guidance on the critical pieces that need to be put in place.
In many companies, the management system overemphasizes the NOW and deprioritizes the NEW. This myopia prevents that the company profits from emerging value pools. It also puts it at risk of losing out when Digital-savvy incumbents or greenfield startups rewrite the rules of the game.
Leading companies have a clear view on the business environment in 3-5 years and the pivotal positions in future ecosystems and value chains. They define meaningful initiatives and allocate funding appropriately. And they ensure that the entire Senior Management team aligns on WHY the company needs to think outside of the box, WHAT it needs to achieve, and HOW the company needs to set itself up to maximize the odds for success.
Align the scaleup with Core's trajectory
The Lean Scaleup provides thinking models on how to align Innovation / the individual scaleup with Core's assets and capabilities and with the corporate transformation agenda.
To de-risk and accelerate its Scaling-Up journey, the scaleup requires support from Core's functional experts. For example, it needs Core's Procurement experts for global sourcing and Core's sales units for selling. However, these are right-sized and managed for running the day-to-day business; they are not organized to support scaleups.
In our project work, we also found that many companies have not aligned their (Digital) transformation agenda with their ambition to build new businesses. When this happens, the company loses precious time and opportunities for synergies.
Protect the scaleup and arrange a "startup-ish" autonomy
The Lean Scaleup provides a design blueprint for a "startup-ish autonomy" that the scaleup needs to grow at pace and at scale.
A scaleup cannot grow at pace and at scale when it is working according to corporate rules. These were designed to govern a business with a proven and known business model, a well-oiled and fine-tuned operating model with many knowns and decent growth rates.
Successful scaleups, however, have annual growth rates above 200%. Not every aspect of their operating model is known – they "build the airplane as they fly." Hence the scaleup needs operational flexibility – requiring the scaleup to follow the full set of corporate rules will not work since it will slow down too much.
A "startup-ish autonomy" provides a high level of autonomy for the scaleup within a small set of corporate rules. It balances the scaleup's need for operational flexibility with the corporate's need for risk and compliance management.
Build the ambidexterity mindset and nourish a blend of cultures
In too many companies, there is an "Us and Them" between the Core and Innovation. Core staff speak of "innovation theater," while Innovation staff complains that "Core does not get innovation." The Lean Scaleup provides strategies and tactics that help leaders to evoke the "One Company" mindset among staff.
"Us and Them" is not helpful to win the NOW and the NEW. When a particular scaleup gets in-between these conflicts, success is in danger.
Leaders create mutual understanding between the two sides, Core and scaleup. They engage in a meaningful way. And they nourish a blend of cultures – especially at transitional interfaces – instead of taking sides.
Culture
Unleash People To Do The Extraordinary
Define right people profiles, arrange empowered teams
To build new businesses, your company needs the right teams at every stage. In particular, the leader of the scaleup is pivotal for success. The Lean Scaleup has personas to select the right individuals (including the scaleup leader) and team members for every stage.
In the early stages, the team needs to engage in a collaborative and constantly evolving environment to discover and solve ambitious problems. The team members need to be insight-driven (not process-driven), customer-obsessed, experiment- and data-driven, and be able to find their way in an ambiguous environment while working on the "affordable loss principle."
In contrast, Scaling-Up requires people who love to take action, are more "implementers" than "conceptualizers," and are entrepreneurial and driven by building the new business. These are people who enjoy the permanent race against the clock in a highly dynamic environment. They deliver and at the same time build scalability into the system.
The company needs to arrange a "startup-ish autonomy" (see above). But the teams need to seize this entrepreneurial freedom and run with it.
Ensure that teams have the required capabilities
Finding, validating, and scaling new businesses require almost inevitably capabilities that the company and the innovation team members do not possess. The Lean Scaleup helps to analyze the capabilities that the team needs to have (or need to embed). 
As stated above, teams need to be empowered to work through the issues at a pace. But the company also needs to ensure that the issues the teams are working on are relevant and comprehensive and the quality of findings and decisions is high.
Hence, the company needs to ensure that the innovation teams have the right profiles and a comprehensive capability set.
Ensure that teams have the right culture
The Lean Scaleup helps to ensure that teams have the right culture.
In the early stages – incubation and validation, collecting proof points for "worthy to be scaled" and "ready to be scaled" – teams that deeply understand customers' problems, needs and business environment are needed. Customer domain expertise is mandatory for the teams. All too often, teams work through their (incomplete, see above) company's framework in a "tickbox exercise" mode. These teams are more interested in showing progress than walking in their customers' shoes. Consequently, many companies try to build new businesses on wrong assumptions – which inevitably will lead to disappointing results.
In Scaling-Up, teams that execute at pace, in a constant race against time and stakeholders' expectations are needed. When you observe winning teams, you notice that they possess a "growth culture." Team members build their capacity to see through blind spots; they acknowledge insecurities and shortcomings rather than unconsciously act them out; they spend less energy defending their personal value to have more power available to create the company spirit and the external value.
Ensure a productive collaboration between Core and scaleup
Due to their different management systems, Core and Innovation do not collaborate well per se. The Lean Scaleup helps companies to mitigate this friction by providing an effective collaboration model.
If a company wants to build new business, there is inevitably a corporate context. To create an "unfair advantage", to accelerate and de-risk the journey, a productive collaboration between the scaleup and Core's functional experts is needed. Alignment (see above) is a necessary condition – but it is not sufficient.
Individual people need to collaborate. This requires a solid collaboration model and practical help – for instance, adopting an agile workstyle.
Don't Waste Time.
Staying in the comfort zone of the proven business model is not an option in many industries. Fast-growing startups may harm your margins with a thousand cuts and Digital-savvy incumbents may top your value proposition.
If you are like most Senior Managers, then growing your revenues and future-proofing the company is at the top of your agenda. Yet, the bulk of just the operational challenges and the ups and downs of a regular business leaves little room for multi-year ambitions such as business-building.
Below are some common concerns that keep Senior Managers like you from investing into future-proofing their business. We take these concerns serious. One must not endanger the existing cash cow. We share some of the arguments why you should not let them get in the way of securing your company's future.
Now Is The Time To Act!
Scaling-Up excellence is not an option. It is a MUST.
Hear the top-3 reasons why your company should take the next level in corporate entrepreneurship, by using the Lean Scaleup framework.
I'd like to discuss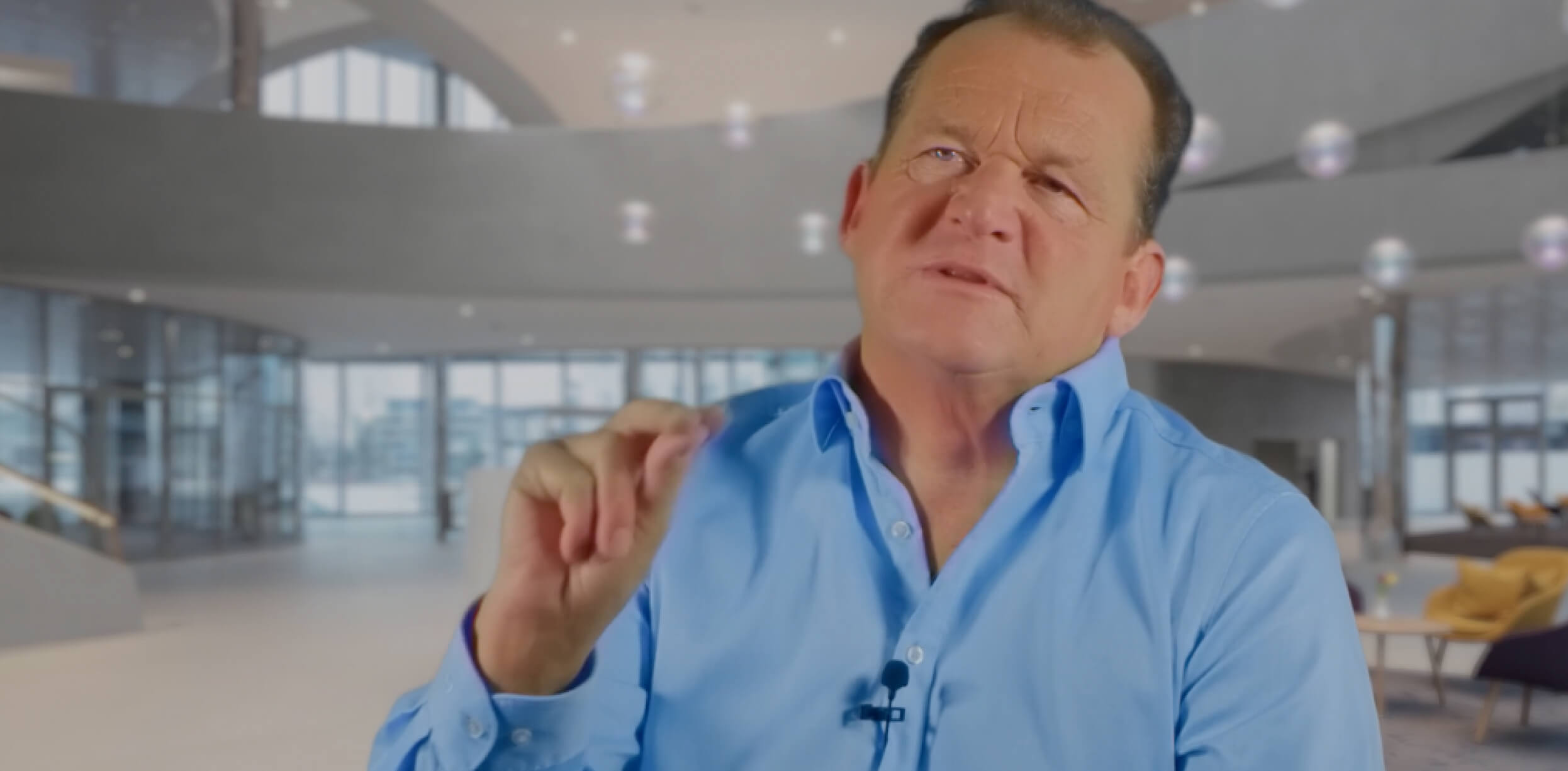 The References.
Companies that co-created / work with The Lean Scaleup framework.
All
B2B
B2C
Discrete Manufacturing
Financial Services
Mobility & Logistics
Process Industries
TIME industries