Reliable Success Formula.
The Lean Scaleup – A framework for corporate business building, from idea to scale.
Best Practices in corporate entrepreneurship, co-created by 20+ industry-leading companies and 2 business schools.
It extends proven principles for the early stage of innovation (Lean Startup, etc.) to an end-to-end process. It integrates the corporate context and corporate decision-making, from Day One to Scaling-Up. It clarifies the people and the culture you need at the critical interfaces.
Methodology
Structure The Journey
Data-driven pre-Scaling graduation (in the corporate context)
If your company wants to succeed in building new businesses, it must have an effective idea-to-scale process.
But only a few companies have such a process. Many already stumble in the early stages.
They do not get validation of their corporate startups in the corporate context right. They focus on the early stages of the innovation journey and neglect the later stages. They do not manage to engage corporate functions and stakeholders.
So it is no wonder, that corporate funding and support dries up when the corporate startups pitch for Scaling-Up.
And the company fails in combining the existing core business with the more transformative new business models.
What companies need is an approach to work through the pre-Scaling part of the innovation journey diligently and rapidly.
Especially through these aspects where NOW and NEW need to align.
The Lean Scaleup pre-Scaling toolkit delivers this – and more. It structures the journey from 'meaningful idea' to Scaling-Up into four well-defined maturity levels. Every maturity level has defined deliverables. And every deliverable has its set of thinking tools that help to judge if the deliverables are achieved.
With this, your company gets two more things for free.A clear definition of 'leaps of faith' and a scorecard to manage the progress of an idea or a portfolio.
We implemented all the things mentioned above in a SAAS platform.
With this collection of actionable Best Practices, your company advances the pre-Scaling stage of its business building into Best Practice, diligent corporate entrepreneurship.
Transitioning to Scaling-Up
If your company wants to succeed in building new businesses, it must have an effective idea-to-scale process.
But only a few companies have such a process. Many do not transition well from Validation to Scaling-Up.
There is no point in taking the corporate startup to scale without adequate proof points that it is worthy to be scaled and ready to be scaled. When these proof points are on hand, it is time to create the setup for Scaling-Up success.
Leaving this step out diminishes the odds for success. Often, there is chaos, misalignment, and disappointing results down the road.
To have a promising set-up for Scaling-Up success, a short, transitional phase between validation and Scaling-Up is needed. This phase is about six issues.
Senior Management will decide upon the best pathway to Scaling-Up (e.g., spinning out or scaling inside a dedicated unit inside the company) and arrange the necessary provisions. A closer look at key scalability assumptions will identify the debt that carries over to the Scaling-Up phase. The collaboration model between the core organization and the scaleup will be set up. An A-team of great people for Scaling-Up is recruited. A Scaling-Up roadmap will be developed that shows the required budget and the milestones for metered funding. And finally, a lean governance will be established.
Scaling-Up (Tracks, milestones, funding, governance)
If your company wants to succeed in building new businesses, it must have an effective idea-to-scale process.
But only a few companies have such a process. Many do not know how to scale up professionally.
One of our clients scaled up one of its corporate startups by a factor of 400 within 3 years. But this is a rare example.
The stats show that only 1 out of 4 scaleups make it beyond annual revenues of USD 50 million.
What did our client's scaleup right? It focused on four Scaling-Up tracks: Market, Product, Organization, and Relationship to Core.
On the Market side, it engaged the pilot customers to help 'cross the chasm' to mainstream customers. It also executed a validated 'Bowling Alley' strategy and refrained from unvalidated market lures.
On the Product side, it worked on customer retention and penetration as well as adapting the product to the Bowling Alley and extending feature sets and technical scalability.
On the Organization side, it provided people with alignment and autonomy and created a growth culture that supports multi-year hypergrowth. It aligned with Core on how to develop governance, the management system, and the collaboration as it grew.
Across these tracks, it aligned with Core on Scaling-Up milestones. After hitting a predefined milestone, a lean governance board released the funding that took it to the next level.
Business building toolbox
If your company wants to succeed in building new businesses, it must have an effective toolkit. But only a few companies have such a kit. They use tools that were not designed for corporate business building and do not deliver the metrics to judge progress of ventures and portfolios.
There is certainly no shortage in thinking tools in the context of corporate entrepreneurship. Often, corporate entrepreneurs rely on tools that originate from Jobs-To-Be-Done / Outcome-driven innovation, Design Thinking, Lean Startup, business model generation, platform and ecosystem mapping and others.
However, the typical business building toolbox is not effective. It uses too much jargon for Core's Management to understand deeply what the status and the issues are. It is focused on creating new products and not new businesses. It does not have defined deliverables per maturity stages. It does not work out in detail what has been validated to be worth / ready to be scaled, where the leaps-of-faith are and how big they are. It lacks the "So what" mindset, the learning originating from well-designed experiments that require the teams to 'go outside the building.' It does not measure in-depth customer's willingness to switch and pay. And many more.
To have a promising set-up for Scaling-Up success, the company needs a Best Practice toolkit that addresses the points mentioned above. The Lean Scaleup has such a toolbox – because it was co-created by 20+ leading companies and 2 leading business schools.
This toolbox establishes a stringent logic maturity level → deliverable → thinking tool → scorecard with a traffic light logic to support diligent entrepreneurship. It is implemented in a user-friendly SAAS application so that business building stakeholders, portfolio managers and startup/scaleup teams can benefit immediately.
Dual Leadership
Provide Purpose And Context
Ambition for the NEW, aligning NOW and NEW
To succeed in building new businesses inside the corporate, Leadership must have (1) the appetite for creating the NEW and (2) balancing NOW and NEW while the sizable new business is being built. More and more senior managers are becoming aware of this critical piece.
There are only few industries where the clock speed of disruption is low. In most industries, companies see that historic industry boundaries blur, new value pools emerge, the existing business model losing its relevance, service-centered becoming prominent and/or sustainability becoming a top concern.
Some companies will not make it through the forces that change the order of things.
Their leadership is too fixated on yesterday's realities and success recipes – or it sees the need for change but do not master aligning today's corporate assets with building the NEW.
Aligning the NOW with building the NEW is Leadership's job Number One.
It is about future-proofing the company.
The Lean Scaleup provides actionable guidance on how to succeed in this space. It starts with establishing clarity on what are the best hunting zones and what 'exploration' exactly means in these spaces (adjacencies versus moonshots). It helps you to design the roadmap from NOW to NOW + NEW to NEW so that overarching incentives can be set, and the strategic narrative established.
And finally, the Lean Scaleup advices you on how to align the extended leadership team on the long-term vision and the roadmap and how to design learning spaces for the NEW so that the organization and the individuals are taken along on the journey.
Structure, funding and governance
To succeed in building new businesses inside the corporate, Leadership must provide the right structure for creating the NEW and arrange effective funding and governance apparatuses. These three things must have the remit to be different from Core's setup.
Day-to-day's (NOW's) management system fundamentally differs from the management system needed to create the NEW. The former is detailed, process-driven and risk-averse – it is aimed at exploiting a proven business model to generate predictable growth in revenues and productivity. The latter is about exploring and scaling – it is agile, based on nailing and validating assumptions, learn-as-you-go to find a sizable, repeatable business model and take this to scale then.
Hence, if your company wants to create the NEW within the NOW, it cannot do so by applying NOW's management system on the NEW. These are two management systems designed for two different purposes.
The Lean Scaleup provides actionable guidance on how to create a NEW management system which is compatible with NOW's corporate context. It supports the decision about the optimal organizational home during Scaling-Up. It shows you how to create separate structures with the remit to be different under one corporate roof. It outlines an effective funding apparatus that involves Business Units, where relevant. It helps you to define a business graduation scheme as the NEW grows – and it also provides clarity on how to scale up external ventures inside a corporate context.
Ambidextrous Performance Management
It is necessary to separate the day-to-day (NOW) business from the emerging (NEW) business. But this is not sufficient.
Your company needs goals and KPIs.
The typical company has a sophisticated goal system. Every function (and in many cases also every key process) has annual and quarterly goals that are set once per year. These goals are almost completely quantitative and output-oriented.
Successful corporate startups and scaleups approach goal setting fundamental differently. Their goal-setting process is more fluent and ongoing. It aims at aligning Objectives and Key Results (OKRs) with fundamental 'North Star' metrics so that high autonomy for teams and individuals fits together and creates synergies. To raise accountability, the Key Results are more aimed at inputs than outputs. And finally, a good percentage of these is qualitative and target a deeper understanding of how to improve scalability.
Both target systems are right, in their own scope. Many companies lack one piece, however: there need to be goals that cover both systems. Leadership's goals and incentives should reflect the twin goal of "winning the NOW and create the NEW." And Scaling-Up milestones need to show up in the goals of corporate functions and processes – otherwise, the motivation of Core's Middle managers to support the business building ambition is limited.
The Lean Scaleup provides you with actionable guidance on how to set up a goal and incentive system – on different layers of the corporate hierarchy – that balances the interests of NOW with the ambitions of NEW.
In too many companies, there is an "Us and Them" between the day-to-day (NOW) business and Innovation (NEW). NOW staff speaks of "innovation theater," while NEW people complain that "Core does not get innovation." But at the end of day, it is one company. NOW and NEW are needed to future-proof the company. The Lean Scaleup provides strategies and tactics that help leaders to evoke the "One Company" mindset.
"Us and Them" is not helpful to win the NOW and the NEW. When a particular scaleup gets in-between these conflicts, success is in danger.
Leaders create mutual understanding between the two sides, NOW and NEW. They are aware that for future-proofing the company they need to pull out the best of every culture within the company: executors who are exploiting and fine-tuning the NOW business model to the umpteenth decimal; explorers who spot the future value pools in the future; validators who reduce uncertainty and risk with scientific precision; scalers who take a validated innovation concept to a 400x growth in three years.
Leaders create a unique culture with these people. We call it the power of both – scale without bureaucracy, startup without chaos.
The Lean Scaleup helps these leaders to prepare for this challenging culture work. It provides the templates and Best Practices to define a collaboration model between the scaleup and NOW's relevant functions/ processes. It supports establishing and empowering human interfaces between the NOW organization and scaleups; and it helps leaders to make wise decisions when it comes to protect the scaleup and the committed collaboration model in harsh prioritization realities.
Culture
Unleash People To Do The Extraordinary
Capabilities, people, A-teams
At the end of the day, envisioning, validating, and scaling new businesses inside the company is a people thing. No canvas can do that, and money does not necessarily buy new business – the typical Return On Innovation is in the single digit percentage range. Surprisingly few companies have a sharp view on the people who are supposed to build new businesses.
Here's a real-life example. A Financial Services firm was aiming at embedded insurance. They wanted to launch business models where they insured production sites against losses from unplanned production stops, if the customers were adopting certain Internet-Of-Things systems that provided remote monitoring and allowed for predictive maintenance.
They assembled a team of Generation-Ys who all had a background in Financial Services and studied Business Model Innovation. But unfortunately, the team was not able to find first customers for what it thought to be a convincing value proposition.
One of the root causes why this corporate startup failed was the team composition. Value (as in 'value proposition') is defined by the customer – so you must be able to walk in your customer's shoes. And if you are targeting B2B markets you must be able to understand the customer's jobs-to-be-done and his specific perception of risk (migration, change, costs, production losses, etc.).
Too many companies are not clear in the optimal team composition. The Lean Scaleup helps to identify the full capability set needed and select the people with the appropriate mindset – incubation requires customer empathy, validation requires a scientific experiment approach and Scaling-Up requires doers. It also helps companies to establish a 'bar raiser' recruiting process in Scaling-Up – with every new recruit the team gets better.
Startup-ish autonomy (in the corporate context)
One corporate startup of one of our clients grew by a factor of 400 within three years. To achieve this, it needs to have entrepreneurial freedom within the corporate context. But too many companies fail in arranging this.
It is simply not possible to manage such a hypergrowth with corporate rules that are designed to establish predictable growth and eliminate risk. But, as mentioned, there is a corporate context. This includes regulatory compliance, corporate ethical culture, overarching goals with respect to environmental and social, etc. So the is to respect the overarching goals and principles without being bogged down by corporate bureaucracy.
The Lean Scaleup shows you how a startup-ish autonomy in the corporate context could look like for your company. Provisions that we frequently discuss with our clients comprise empowering the scaleup teams, 'single-threaded responsibility' (along the lines of how Amazon runs Scaling-Up, pre-defined waivers and a special IT stack, among others.
The Lean Scaleup also shows you how such a system could be developed and aligned with corporate stakeholders. The framework also provides guidance on how to proceed to ensure that functions and processes support the system and how to protect the startup-ish autonomy, if needed.
Collaboration model and culture in the interface
To succeed in corporate business building, your company must materialize an 'unfair advantage' – leveraging the relevant corporate assets and capabilities into a new business model. But this requires an effective collaboration between the day-to-day (NOW) business and the emerging NEW business. Many companies fail in arranging this collaboration.
If the company launches a corporate startup that does not leverage existing corporate assets and capabilities, it is effectively building a greenfield startup in the wild. In this case, it will lose against VC-backed greenfield startups – VCs have bigger pockets and they typically operate on a faster clock speed than corporates.
There are many corporate assets and capabilities that could be the basis for an unfair advantage (the Lean Scaleup book has a 2-page checklist). But the problem is that these assets and capabilities are rightsized and organized for the NOW business. So there needs to be some sort of alignment between NOW assets and how NEW can use them to build a new business that future-proofs the company.
The Lean Scaleup provides guidance on how to set up an effective collaboration model between NOW and NEW. It shows how to achieve alignment on the functional/process level and how to work in NEW milestones into NOW's goal system to incentivize Middle Management. The framework also provides you with actionable Best Practices on how to overcome the cultural gap between the people who are supposed to collaborate, from the day-to-day business on the one side and the people form the scaleup from the other side.
Culture of growth and growth resources
Imagine you are the leader of a corporate scaleup who wants to make it big. What do you focus on? Getting the market side right, executing on a validated 'Bowling Alley' strategy? Getting the product side right, making the product attractive for existing or new customers? Shaping and developing the relationship to the mothership, as the corporate scaleup grows? The answer is, all of them plus building a culture that could support an annual growth of more than 200 percent or more over three to five years.
If you do not consciously build the right culture for our scaleup, some culture will emerge (but not necessarily the right one). There will be new people hiring new people to hire new people as the scaleup grows – and if there is no cohesive bond in values and behaviors that shape decision-making and work, changes are high that the big ambition will not materialize.
The Lean Scaleup helps the corporate scaleup to get the culture piece right. It makes sure that everybody understands and provides psychological safety. Only then, a sound, delicate balance between challenging and nurturing can materialize – too much nurturing and the ambition is at risk, too much challenging and people burn out. Psychological safety is crucial to get buy-in for a data-driven approach with real-time feedback to grow the business – including brutally candid discussions about where efforts are falling short.
The framework also helps to build structure without killing the startup spirit and to find the sweet spot in the alignment / autonomy portfolio. In this spot, people get the motivation to 'make a dent in the universe' while still making sure that the bits and pieces fit together and are aligned with one purpose and one key 'North Star' metric.
Finally, the Lean Scaleup helps you to set up scalability for culture- and people-related issues, such as recruiting the right people and other growth resources (for example, online marketing and growth hacking) that a scaleup needs to enter and sustain hypergrowth.
Don't Waste Time.
Staying in the comfort zone of the proven business model is not an option in many industries. Fast-growing startups may harm your margins with a thousand cuts and Digital-savvy incumbents may top your value proposition.
If you are like most Senior Managers, then growing your revenues and future-proofing the company is at the top of your agenda. Yet, the bulk of just the operational challenges and the ups and downs of a regular business leaves little room for multi-year ambitions such as business-building.
Below are some common concerns that keep Senior Managers like you from investing into future-proofing their business. We take these concerns serious. One must not endanger the existing cash cow. We share some of the arguments why you should not let them get in the way of securing your company's future.
Now Is The Time To Act!
Scaling-Up excellence is not an option. It is a MUST.
Hear the top-3 reasons why your company should take the next level in corporate entrepreneurship, by using the Lean Scaleup framework.
I'd like to discuss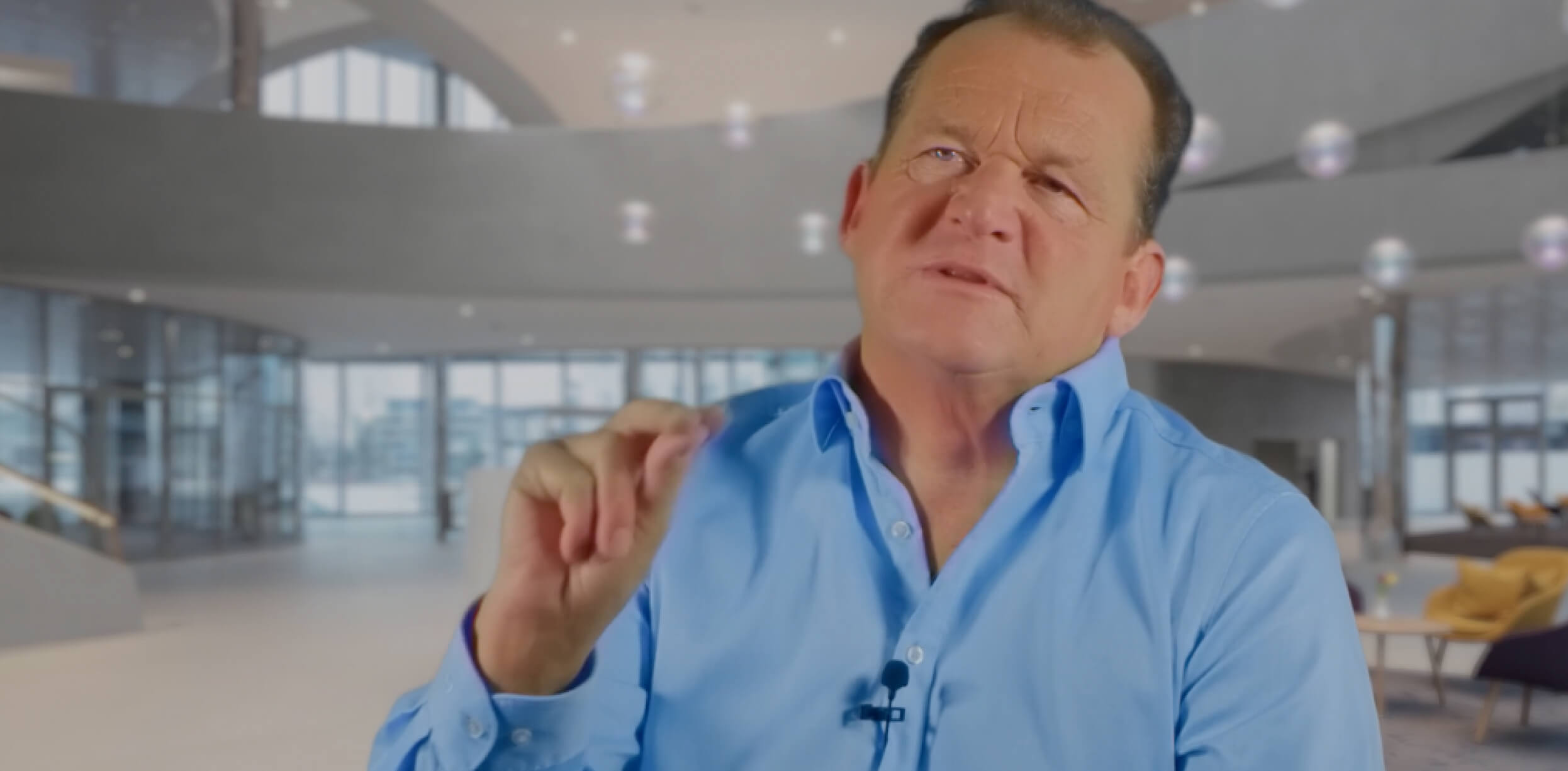 The References.
Companies that co-created / work with The Lean Scaleup framework.
All
B2B
B2C
Discrete Manufacturing
Financial Services
Mobility & Logistics
Process Industries
TIME industries