The following text is a slightly edited transcript of a conversation with Amadeus' Steve Kopp and Lean Scaleup's Frank Mattes at the innov8rs Learning Lab 'Venture Building' in February 2023
Amadeus, a leading TravelTech company
Steve Kopp: Hi, I'm Steve Kopp and I'm with Amadeus. Before we start, let me quickly introduce you to the company that I work for. Amadeus is a leading tech company for the travel industry. We are present in more than 190 countries. The company pursues two business models under one roof.
The first one is GDS, a global distribution system. This connects on the one side travel supply, like hotel rooms, flight seats, rental cars.
And on the other side we have the demand channels, like OTAs, travel management companies, brick-and-mortar OTAs, tour operators, and so forth.
The second business model is the one of being an IT provider, operating and orchestrating our customers technology for running the operations. And here we have more than 400 airlines and more than 130 airports as customers.
As I already said, I am with Amadeus, but I am more precisely with Nexwave.
Nexwave is is the Amadeus Business Incubator. Its mission is to identify, incubate, and grow the next generation of business opportunities for Amadeus. It was co-created in 2018 and endorsed by key Amadeus executives.
So you could say that Nexwave was set up with both a bottom up and a top down approach. Within Nexwave, I am heading the Nexwave Incubation Office. Myself and my team are responsible firstly for strategy, governance, operations, portfolio management investments, and the Travel Innovation Club. This is the part where the Lean Scaleup comes in. On top of that we are also responsible for strategy, marketing, and communications.
Nexwave is set up as a business unit. I think this is really important because we have our own P&L and this gives us a seat at the corporate strategy table. Our ambition is to deliver one validated business a year ready to be accelerated but with a certain ambition. It needs to move the needle for Amadeus. We are targeting businesses with a revenue potential of around 100-million-Euro revenue.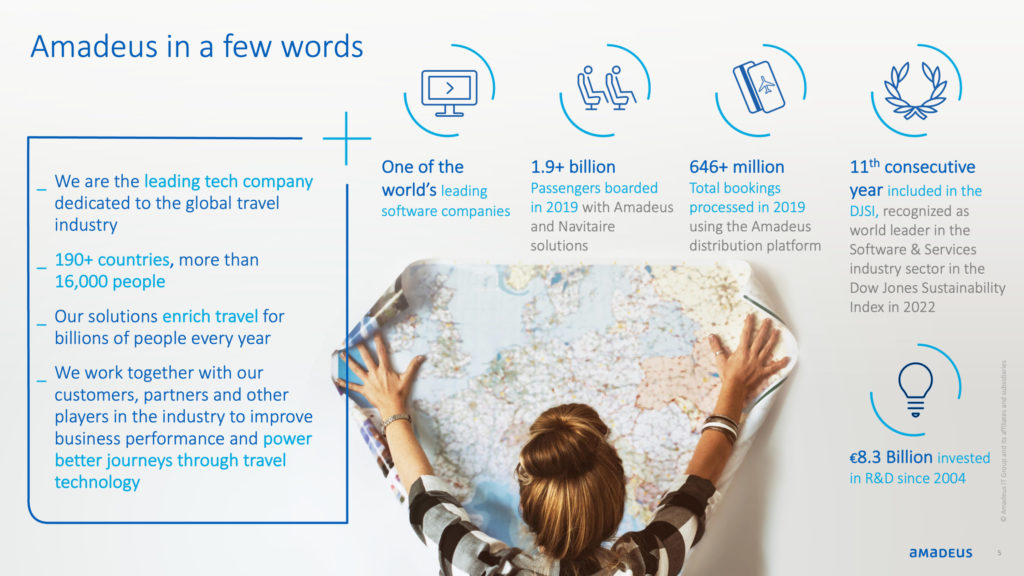 Exhibit 1: Amadeus fact sheet
Validating and accelerating ventures with the Lean Scaleup
Steve Kopp: Together with Frank, we have been running the Lean Scaleup framework since 2022. We started collaborating somewhere around the end of 2021 and ever since we have implemented and are now running the framework to manage our business incubation portfolio.
How did I meet Frank? We were in a moment in time where our venture portfolio had reached a certain degree of maturity. At that time we were following the Lean Startup framework and we were at a stage where some of our portfolio ventures actually had reached the stage, what we called at that time, product market fit.
We were kind of happy about the progress our incubations have been making.
But at the same time we were kind of wondering, "okay, so what comes next?" We didn't really have a clear plan, a clear strategy, asked what needs to happen next with those projects.
And even before thinking about what comes next, the question that kept me up at night was: "Okay, so are these portfolio ventures really ready to be scaled?" That's when I reached out to Frank, and that's when our journey started.
How to evaluate corporate startups in the corporate context
Frank Mattes: Ready to be scaled would mean, Steve that you step up in front of your innovation governance board saying, "I need a couple of millions to make it big and I am quite certain that this investment will pay off. And, by the way, Best Practices tell us that Scaling-Up an emerging business opportunity needs to be done in away that is new to the company."
That's quite a big bite to swallow for the Innovation Board. We never spoke openly about that, Steve, but when we met and you commissioned that kind of portfolio assessment the results that we showed triggered some sort of thinking process.
Is this what we are doing the right way? Is it the best way that we can do? Are we missing something? 
What you will see, that with the Lean Scaleup, is you can really compare apples with oranges in your venture portfolio.
An Innovation Board can easily get an answer to the decisive question, "how far is the team away from finding a scalable and sustainable – hence profitable – business model?"
New-business building requires the corporate context
Frank Mattes: Let me take a step back. The Lean Scaleup is a co-created Best Practice framework. The initial big bang, if you will, was done by some 20 companies such as BP, Telefonica, Phillips, etc., plus two business schools, the London Business School and UC Berkeley. The stats tell you that only 3 percent of corporate startups create a business of EUR 50M in annual revenues. So the two headline questions that we looked in 2018 were, "how come?," and "how would a solution to that problem look like?"
In our journey we discovered that the solution to this problem has a leadership level, a methodology component and a culture / collaboration / people level. One of the big ideas on the methodology level is that in the term 'corporate startup' there is the word 'corporate' – surprise, surprise. All of the validation frameworks talk a lot about the customers, the problem to be solved, the MVP, etc. But if you look at it very closely, the corporate aspect is undervalued.
Let me give you one example: One of co-creators of the Lean Scaleup had the ambition to transform from a product company to a service company. This is a MedTech company that said, up until yesterday we sold MRT scanners to hospitals. Starting tomorrow, we are a company that sells diagnostics as a service.
The basic idea is easily told. Take the images from an MRT scanner, apply some clever software, and have the software tell you the therapy that the patient needs. Then you generate a monthly invoice with x diagnostics times y Euro per diagnostic and there you have it – diagnostics as a service.
Unfortunately, every single corporate startup that this company launched to create a piece of the vision ran against the very same brick wall. And the brick wall was that the company's accounting systems and accounting policies were not capable of processing monthly subscriptions. The corporate context was completely undervalued. This company was not in a position to process subscription-based business models. And you can't task a small corporate startup with solving Big Corporate's fundamental problems.
Hence one of the conclusions that the founding companies of the Lean Scaleup found was: There might be many ideas that you can bring in and determine what's the best business model, but at the end of the day, it needs to fit to the company.
A common language for innovators and Senior Management
Frank Mattes: Part of the corporate context discussion must be, can we really materialize the business model that we conceptualize in the innovation space? Or do we need to build the associated capabilities via our corporate startups? And how should we move so that there is a one-company mindset, not a mothership here and a speedboat there.
Hence, the co-creators of the Lean Scaleup said that you need a shared language. In the Lean Scaleup framework you do not find innovation jargon like problem/solution-fit, MVP, traction or pirate metrics in the foreground – but you find terms like business foundation, business strategy, and business design.
Because we say in order to build a bridge for the innovators to the ones who run the business, we need to develop our language. We need to find the language that is compatible with how the business thinks about it.
Coming back to Amadeus, we looked at the four ventures that Steve gave us to assess. And we came up with a graph but it actually started to trigger Steve's curiosity in my view.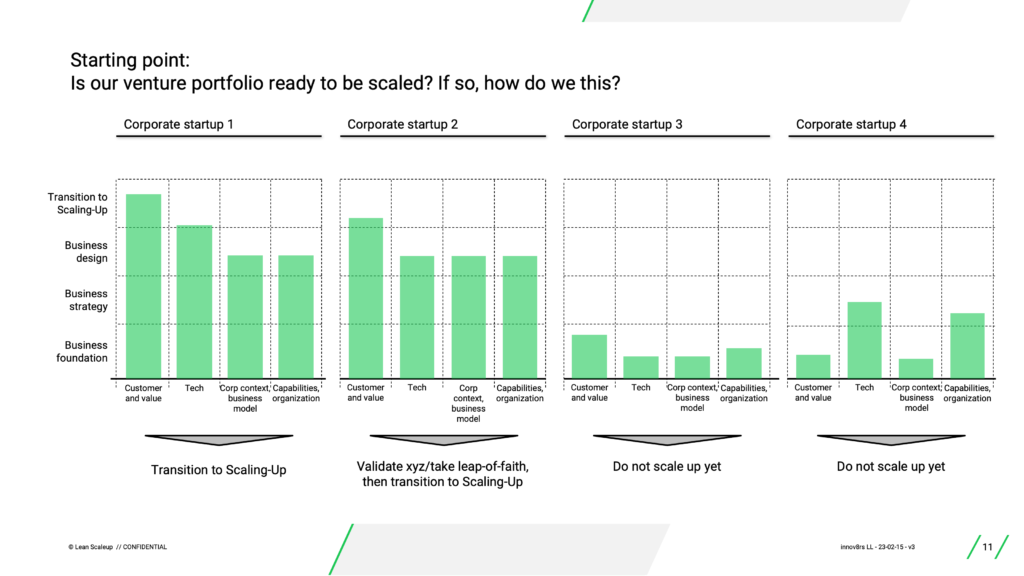 Exhibit 2: Progress monitoring of corporate startups
On the x-axis you find the innovation content, i.e., what needs to be validated. And as I mentioned earlier, in that corporate context, you find the discussion about the right business model and the financials. On the y-axis, you find the maturity stages. We build in degrees of maturity with decreasing uncertainty. Is there a business foundation? Is there a winning strategy? Can we conceptualize a fully scalable business and transition to scaling up?
And I think Steve, one of the points that particular triggered your interest was when we explained the model and said product-market fit is not a single point in time, but it's rather a quality indicator. Good product market fit, even better product market fit, slightly worse product market fit, wasn't it?
Leaps of faith in new-business building
Steve Kopp: Absolutely, our approach was very binary. We had a stage where there was searching for product-market fit. We had to find some qualitative exit criteria for that specific gate. And then we either had product/market-fit, or we did not. But in our definition of product/market-fit we had many leaps of faith to it. The decision then becomes whether you can live with those leaps of faith, and how you assess the risk that you potentially must take with this venture forward.
The Lean Scaleup approach totally changed the perception that I had. This notion of good versus, or weak versus strong product/market-fit, adding this qualitative layer to it was really mind-blowing to me and opened a whole new set of questions. I think you will talk about these in a second.
Our context was very simple. Our business model incubator was co-created with the rest of the organization.
One of the key aspects was that we wanted the incubator to have the right distance to Core. We spent quite some time trying to understand what that right distance was. Because we knew that if you are too far from Core, obviously, then you cannot benefit from the unfair advantage that a corporation would bring to you. And if you are too close, you are always stepping on somebody's feet, you are risking to run into overlaps and so forth.
This distance to Core was always very important, but it never actually materialized in the framework that we were using at the time to pilot and manage our incubations and to assess whether we're making progress. Because we were using the Lean Startup framework, which Frank very well puts it, has been designed and has been tailored for greenfield startups. And that was not our context.
The right distance to the day-to-day business
Steve Kopp: At the end, the corporate context itself was not part of the framework. We were never in a position to really understand how far we were on the innovation journey and whether we are at the right distance to core? How can Core help us when it comes to actually accelerating and leveraging the unfair advantage that the corporation could bring? These considerations were not part of the overall framework that we were using. And I think that is really what Lean Startup is lacking and what Lean Scaleup brings to the table.
But what is important is that you have these discussions right from the start with key stakeholders and that you keep them in the loop. That you tailor for the corporate context on various layers. Then the question came, so how can we set this up?
What can we put in place to enable not only the entrepreneurs who run the corporate startups, but also the rest of the organization to make sure that we have a step-by-step approach that is really predictable in the sense that we can understand what comes next?
Like Frank already said, taking away the innovation jargon was also a key step forward because we were able to actually better engage the rest of the organization. Suddenly we were speaking the same language. The toolbox that we have developed helped us not only to define clear deliverables, but also enable our key stakeholders to actually understand what those deliverables were, how to assess the overall portfolio and basically to know where to invest and where to not invest.
New-business building: Maturity stages and governance
Steve Kopp: Overall, this really strengthens the governance that we have put in place. The executive incubation governance board that I am chairing for Amadeus is now equipped with clear scorecards that are tied to those deliverables and with a strong enablement on the investment decisions.
Frank Mattes: Let me give you some insight that's cleared by Amadeus on how going from theory to practice looks like. How we devised the business graduation scheme and more details on the four-by-four matrix, the governance scorecard that Steve already was alluding to and a snapshot from the toolbox.
We covered the whole journey from discovery to a scaled-up business, We put this in a staged process with maturity gates – and leaps of faith, if relevant. You find headlines like, opportunity discovery, business foundation, business strategy. This is not a stage gate process like you find for incremental innovation. This is a process that allows for leaps of faith, but these need to be detailed.
What you also find is a three month period that we call Transition to Scaling-Up. In this phase, the setup for Scaling-Up success is created, by aligning the innovators and the Senior Manager from the Core. This is where the scaling up milestones are being worked into the goal system of Core's managers. Then, they have an incentive to support the scaleup.
This is where the decisions are made if the next step of scaling up should be inside the company or outside of the company. Think about, for instance, co-investments from other companies. Then we have triggered by certain metrics, predominantly also revenue acceleration phases after that. We are clear that the first step of scaling up needs to be done by the innovators.
Then we have the business graduation scheme and along every step there are fundings in here, governance schemes, methodology to be used.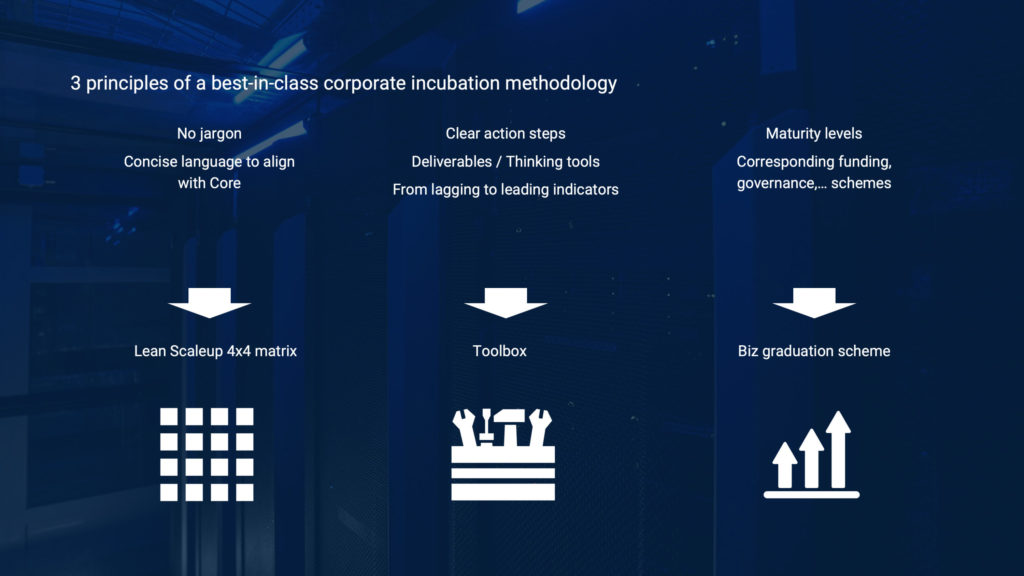 Exhibit 3: Three upgrades to Nexwave's business building approach
Building the new-business building capability
Steve Kopp: What comes next is interesting. If you're not in travel, you're probably haven't heard about the Travel Innovation Club. The Travel Innovation Club is a place where players from the travel industry meet, mingle and discuss innovations that are transversal to the industry. I am the chairman of that Travel Innovation Club. Since this is a vehicle where members meet and gather to co-create, we felt that the Lean Scaleup methodology was also ideally suited to be leveraged in the club.
I have two people working for me who manage the club and will also run what we call exploration squads. Every member can come up with a topic that they want collectively discuss and work on. Imagine a member comes up with a pitch for an exploration squad. We then have two consecutive stages.
The first one being the discovery stage. This is where we would assess that we can find a meaningful idea. This is done along the Lean Scaleup framework, because at the second stage, we already enter the business foundation stage.
The scope of the club is specific that it cannot go into product development. And this is why we are limiting ourselves to the customer and problem solution track. And here I must say that the Lean Scaleup framework has also come in very handy and is used by all of the club members.
Co-creating the Best Practice in new-business building
Frank Mattes: We currently co-create the next edition of the Lean Scaleup framework. The book will be published later in 2023. It will have an actionable step-by-step approach on how you can build up excellence in new-business building. This Best Practice is organized in 12 modules – Amadeus' Nexwave is already Best Practice in these three: Validation in the corporate context, Transition to Scaling-Up and the Business building toolbox.
Steve Kopp: Well, I can't just encourage you to reach out to Frank and to learn more about the Lean Scaleup and if you have any questions, I would be happy to answer them.